Integration PlanningPME and Microsoft Outlook Exchange server
Many of us work with Outlook calendars for personal planning but a user-friendly visualisation of the agenda of all the employees schedule is missing.
Now, PlanningPME can be fully integrated with Outlook Exchange. Wether you just need your employees to visualise their schedule on realtime or change their jobs, this integration can meet your requirements.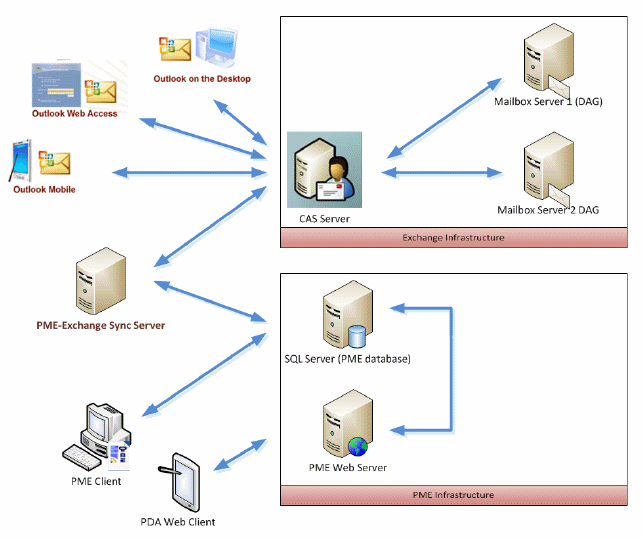 Advantages taken from implementing the planning software and Outlook
Clear global overview of the activity
Show multiple calendars
Display daily, weekly, monthy view
Avoid double bookings and conflicts
Inform your employees and technicians of their jobs automatically
Update indivual schedule on real-time
Synchronisation with Outlook Mobile, Outlook Web Access
Give users rights per employee for tasks creation, modification and deletion
Principle of the integration
Two ways synchronisation are available:
- One way synchronisation: Tasks will be exported from PlanningPME to Outlook Exchange calendar
- Two ways synchronisation: Tasks created in PlanningPME will appear on Outlook calendar and vice/versa
You have the ability to select the information you want to transfer between the two programs: it can be not only comments but also clients information, projects, specific fields defined for your activity.
Contact us for more information
TARGET SKILLS


: +33(0)1 69 47 10 00


e-mail