Checking your calendar at any time is an excellent way to be kept informed of important coming events and especially allows you not to forget anything of them anymore: customer meeting, appointments, holidays etc.
With PlanningPME you can directly consult your schedule from all your connected devices (Smartphones, tablets etc.). It is very simple, follow the guide!
Your free shared calendar with PlanningPME
The sharing of calendar offers daily advantages because it allows to share essential information within a company or within a department in particular. PlanningPME is the ideal solution to avoid planning mistakes and improve information sharing within the company. So, the collaborative work is facilitated and the productivity is improved.
With PlanningPME, share free of charge your first calendar with another person. It is very fast, because it is enough to select the person of the schedule to whom you want to give the calendar and a small window opens. Check the box to activate the sharing of the calendar, and an email containing the link of activation is immediately sent to the concerned person.
Share a calendar on Outlook
You wish to add an Internet calendar to Outlook? With PlanningPME, to subscribe to an on-line calendar is very fast because it is enough to click the link of subscription. It has the effect of having it connected immediately to your calendar. As soon as a modification will be brought in PlanningPME, it will appear automatically in your Outlook calendar.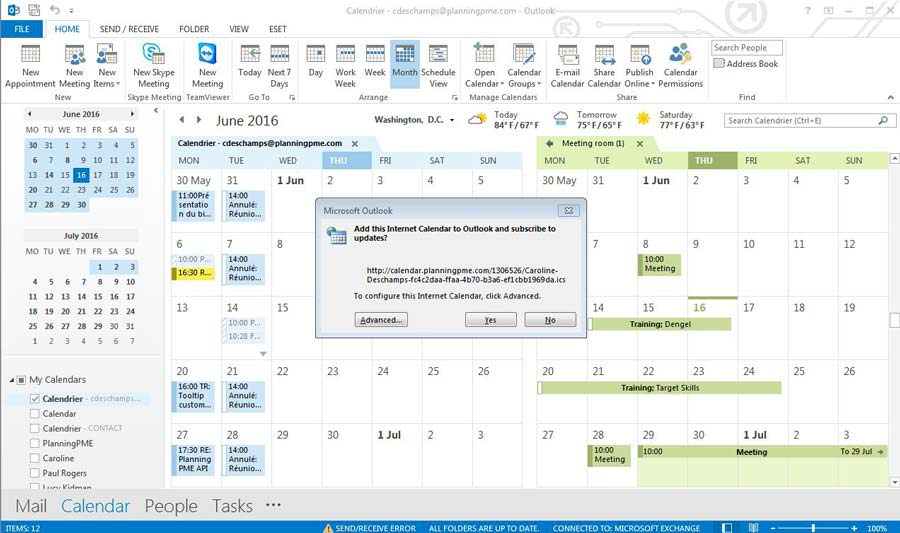 Shared calendar on iPhone
To visualize all the calendars you subscribed on your various devices as your iPhone or your iPad, nothing more simple! When a person wants to share with you its calendar PlanningPME, he is going to send you an email containing a link. Then, you just have to click this link to add this calendar and it's done.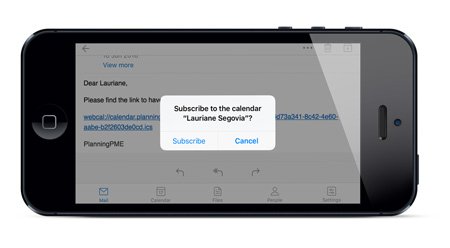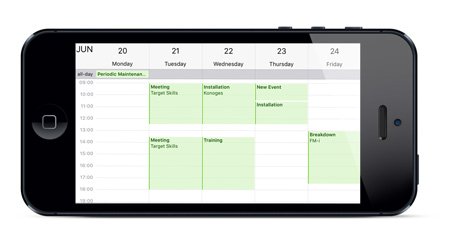 Shared calendar on Android
Your calendar PlanningPME is available for consultation from all your devices working under Android such as your smartphone or your tablet. You just need to download an application taking care of this type of format. You can then add several calendars PlanningPME. It is really practical as your schedule is always at hand.
Share your calendar on Mac
Your PlanningPME calendar can be checked on your Mac. To view the calendars you subscribed to on MAC OS, just click on the subscription link your coworkers will send you by email. This will connect the calendar immediately to your Mac Book.