In a nutshell
Like many of us, you are probably wondering what the difference is between software and an online application. In order to help you see more clearly on this subject, we offer you a comparison Software VS Application. Let's discover the differences together!
Software and/or Online Application?
Definition
In recent years, the software has been declining compared to the online application, in fact, software must be installed on all computers while the online application does not need to be installed which simplifies deployment. No installation with the online application and the update is simple since it is done on the server while with the software, it is done on each computer.
The online application runs through the browser while the software runs directly. Software will always be faster because the code is compiled while on the online application, it is interpreted. That's why all response times will be faster, which will allow you to be more responsive. Regarding the display, the software will be pixel-accurate, and in the case of scheduling, you will visualize events in real time.
Which scheduling solution to choose? Software vs Application or why not both?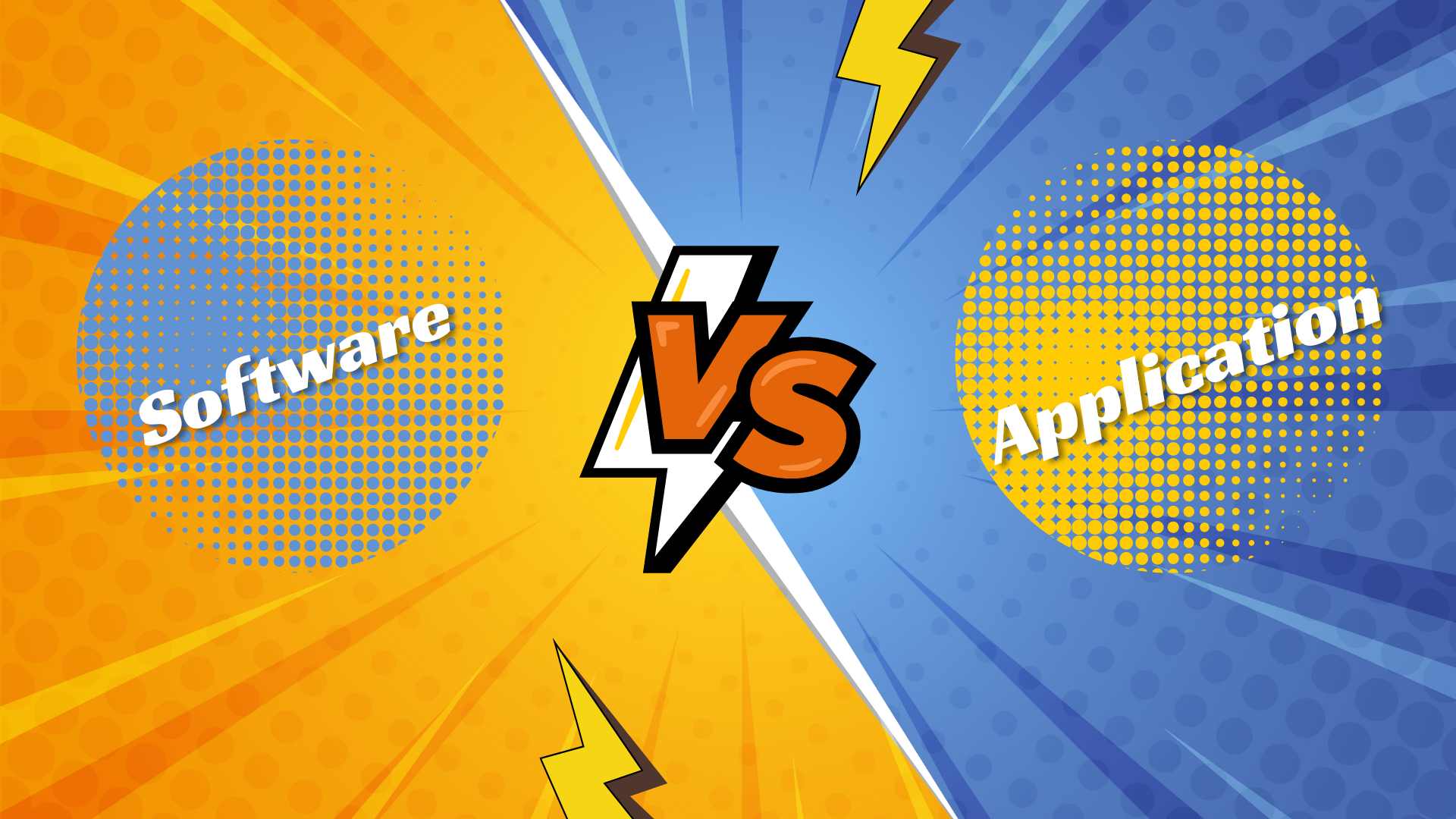 Before the advent of the Internet, you found software on CD-ROMs in physical stores.
The Internet began to shake up habits with the steady increase in transfer speeds (ADSL and then fiber). Software became available for download and online applications began to appear. Internet browsers (such as Internet Explorer, Chrome, Safari) have evolved steadily to allow online applications to progress.
Now, you will find Microsoft's Office 365 suite for download in its desktop version but also in web version with its online applications depending on the subscription level. Thus the user can choose according to his situation and his environment what he prefers as for PlanningPME.
Scheduling solution internally or externally hosted?
Some companies prefer to outsource to focus on their business and entrust hosting, updating, maintenance and backups to their service providers. Other companies prefer to have the application in-house on their infrastructure because they have in-house skills for administration and backups.
Regarding the schedule, you can choose the hosting solution and the type of installation that suits you according to your needs and the guidelines of your company. Some IT solution vendors leave you no choice.
Scheduling solution subscription or purchase?
A few years ago, ownership was essential for the consumer, now the service rendered has become normal. It's simpler and more efficient, whether in the music, automotive or IT field. Again, you have the choice toacquire the software or to subscribe to the online application, it is you who decide according to your criteria when the choice is offered to you.
Identify your platforms and media
Windows, Mac, Iphone, Ipad, Android, phone, tablet, Linux, Tesla. A software will depend on its platform, it will take as much software as platforms with of course differences in functionality depending on the platforms according to their specificities.
If you opt for a responsive online application (which adapts to the platform) and is used via a browser, you can use it on all platforms on which it has been validated without any installation. The publisher tests the online application on all versions of browsers and all operating systems so that they work perfectly, imagine the tests that this represents!
Now you have all the keys to finding the type of scheduling solution that adapts to the needs of your business, so it's up to you.