Advantages
A universal multi-station access - Subscription version
Before we started using the PlanningPME software, we were managing our scheduling using Excel and it was very difficult to see the whole week, month or year for each of our employees or for all our employees simultaneously. Since we have been managing the employees' schedules with PlanningPME, we have saved a lot of time.

LudiQ'Land
Patricia P., Deputy Site Manager
How can I access my online schedule?
Are you looking for an easy to use planning solution that you can share with your colleagues in real time? Discover how to create your planning quickly to optimize team work and increase your daily efficiency.
You just need to have an Internet connexion and an interface that allows Web Pages (Smartphone, PC, Mac, tablet…)
PlanningPME Web Access allows you to manage the schedule of your resources via a navigator as Internet Explorer with a login and a password that will give you access to a single database for a single server.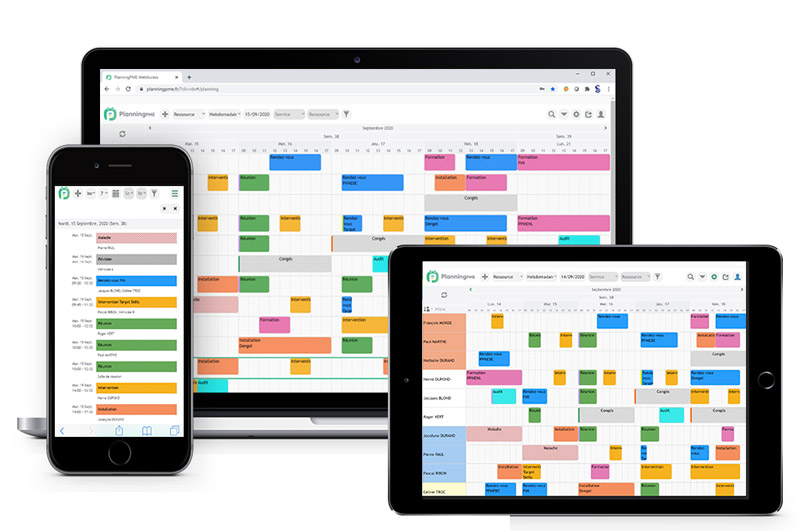 Do I need to install PlanningPME Web Access?
Two installation options are available:
- Subscription version: No installation is required because we host your database on our servers.
- Purchase version: Yes, this installation requires the intervention of one of our technicians on your site.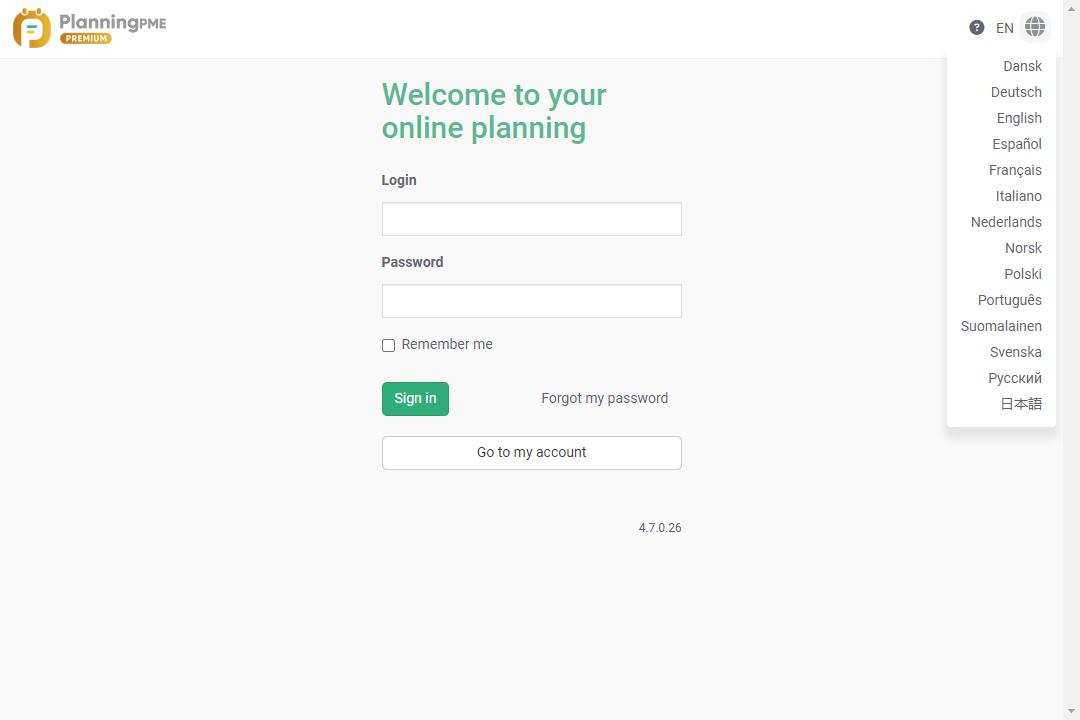 Why do I need to subscribe?
Because we supply all the infrastructure needed to host your schedule (powerful and secured servers, technical support: everything is included!)
Why is the schedule located on external servers?
Our last generation servers assure a good data traffic via an Internet connexion. Moreover, your schedule is protected against any violation and it is saved daily.

Nevertheless, it is possible to have your schedule hosted on your server.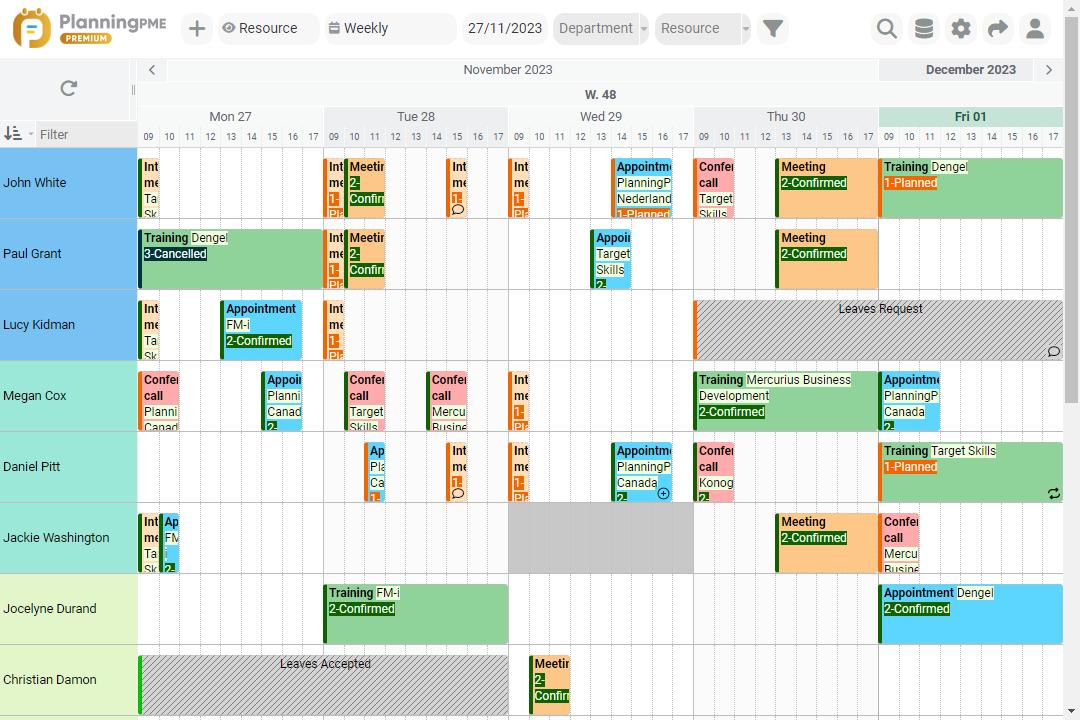 How are prices established?
Prices depend on the number of human and material resources managed in the schedule.The minimum commitment period is 12 months.
PlanningPME Web Access is often linked with licences of PlanningPME.
You must have a Web Server to host the database.
What happens if the number of resources increases or decreases?
Nothing, as long as the number of your resources does not exceed the maximum number of resources you subscribed for.
Otherwise, the price of your subscription will be adjusted to the correct price range and you will be invoiced.
How do we protect your data in the schedule?
In the world of cybersecurity, OWASP is a global non-profit organisation working on web application security, its philosophy is to remain open source and accessible to all. The OWASP Top 10 project aims to provide a list of the ten most critical security risks affecting web applications.
Penetration tests are regularly performed by a cybersecurity leader on our PlanningPME web application according to a method described in the "OWASP Testing Guide". We then know the emerging threats and anticipate their evolution and secure our systems from the threat of critical flaws by finding solutions. Thus the security of your data is guaranteed against the 10 biggest security flaws, PlannningPME Web Access is OWASP Top 10 certified.