Contact us
TARGET SKILLS - Editor
TARGET SKILLS
1-3 rue Marcel Carné - 91080 Courcouronnes - FRANCE
Sales : +33 (0)1 61 61 20 80
Support : +33 (0)1 61 61 20 90
Opening times : Monday to Friday 9.00 am -6.00 pm

Partners

Mpact Scheduling Solutions (Texas): +1 214.808.4437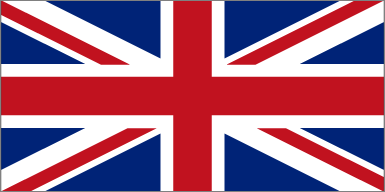 PlanningPME UK: +44 20 3287 4303

Our planning solutions are distributed in Europe and all over the world. Discover the complete list of our official PlanningPME partners.
About us - TARGET SKILLS
TARGET SKILLS, Editor of planning solutions PlanningPME is composed of a team of professionals with multiple skills and complementary profiles. We sell our solutions directly and through a network of qualified dealers throughout the world.
Hervé Kopyto is founder and director of Target Skills. After starting his career as a developer engineer in the IT services sector, he then, with a group of friends, set about creating a software company in the CD-ROM Multimedia area. Following that, he held the role of project manager for a startup marketing ski holidays. After this, his most recent venture, he decided to follow his instinct and develop his own planning tool: PlanningPME.
Convinced of the benefit of such a tool for companies for the management of their scheduling, and given the buzz generated by the product, in 2002 he decided to create Target Skills, thus creating the possibility to market his software. Since its launch, the PlanningPME software has continued to develop and expand with cutting-edge functionalities answering to the demands of clients both in France and abroad. A successful gamble for Hervé Kopyto, a man who was able to adapt to his market, thereby sustaining his company.
Our values
Team spirit, customer satisfaction, transparency and respect for everyone are core values at Target Skills, and we believe they represent our added-values since 2002. Our common goal is to give entire satisfaction to our customers optimising their day-to-day planning, being responsive to their requests and also improving our products and services by taking their demands into account.
Innovation: the product of a state of mind, of a desire to constantly push the limits of our knowledge and seek solutions that meet new market demands. At Target Skills, our employees are fundamental to innovation. Each and every one of them can contribute to the improvement of our products by getting involved in new projects, with a shared desire to maintain our place at the cutting edge of technology and provide high quality products.
Open-mindedness: this means, in particular, constant availability and the ability to listen to our clients. For us, personalised advice and support require a thorough understanding of client expectations, which can change over time. Close proximity to clients also allows us to broaden our horizons, analyse situations from different perspectives, and therefore come up with new development priorities.
Transparency: our desire to be transparent is of major significance to our business. We have always had a clear, sincere attitude when dealing with our contacts, and this same attitude also applies to our actions. This transparency is a major factor in the trusting relationships we have forged with our clients, and guarantees our long-term reliability.
Our customers
SME

Mid-size companies

Large groups

From the plethora of software available for tracking absences and holidays, PlanningPME immediately seemed to us to be the best choice available. Easy to install and intuitive to use, our different users have adopted it very quickly. As a specialist in the manufacture of printing machines and the converting of packaging materials, DCM has to manage increasingly complex human resources on a daily basis: holidays, RTT, sickness and also business travel or the organisation of technical teams in the factory or abroad. I will add that PlanningPME has been designed with a real understanding of the needs of small- and medium-sized business, it is scalable, and adapts to the needs of each user. Finally, its modest cost and the quality and dynamism of the Target Skill team should convince any remaining sceptics.

DCM Converting
M. Nguyen, Quality Manager