Download PlanningPME 2018
Opt for an easy-to-use and powerful scheduling software. Fill in the following information to receive the code that you will need to launch the program the first time.
Warning: PlanningPME software only works on Windows. If you're using a Mac, please use PlanningPME Web Access.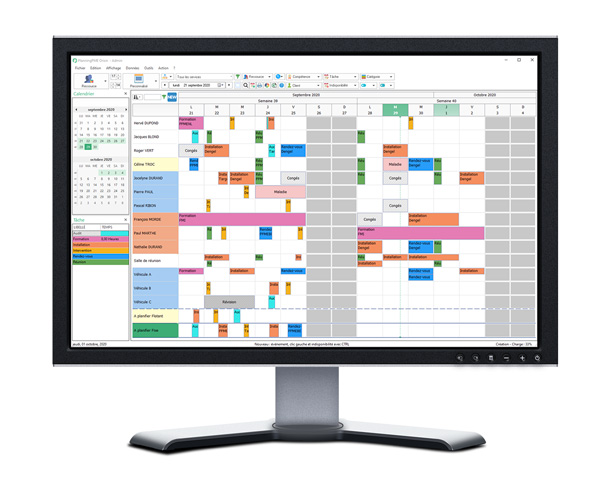 Make your online schedule
You wish to create a personalised schedule? Try out the online schedule PlanningPME Web Access here.
As per the the law "Informatique et LibertÚs"" of January 6th, 1978, you have at any time the right to access, rectify, modify, and delete any personal data. You can exercise this right by sending a letter to the following address: Target Skills, 39 rue Michel Ange, 91026 EVRY Cedex - France