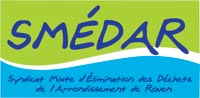 Company Overview
The Smedar is a waste treatment union which groups 165 municipalities. It values ??household waste produced by 610,000 inhabitants. The Energy Valorisation Unit is used to produce electricity and heating through the incineration of household waste. The sorting center receives 25,000 tons of recyclable waste sent to dedicated channels. The Smédar also has two composting platforms for green waste. Its communication department employs 16 local communication assistants who intervene in the field to sensitize the population to sorting and reducing waste. These agents carry out activities in schools, with tenants of buildings or in associations. They supervise equipment visits and carry out door-to-door operations. They also participate in many public events.
Country:

France

Website:

Activity:

Treatment and recovery of waste

Schedule uses:

Leave planning, training management, schedule management, intervention planning, staff planning, appointment management
Our scheduling needs
- Management of the activity planning of 16 people by two coordinators who receive the requests for interventions and who distribute the actions to be carried out by team.
- Need to be able to administer the schedule by several people (2 or 3) simultaneously, and limit access to the consultation.
- Have the ability to differentiate the actions according to a color code specific to the structure, and display the schedule with different views (per week, over several days, per action or project).
- Associate several resources to an action, with a possibility of easy modification.
- Backup security (automatic registration)
Efficiency by accessing online planning
Daily integration of "tasks", by category and by team, indicating comments on the intended audience, number of people, schedules and communication materials to use.
Registration of absences (leave, illness, training ...)
We appreciate the ease of use of this software and the possible changes in the distribution of tasks. This coordination tool is reliable, efficient and saves a lot of time.
Agents can view their work schedule from the Internet on any internet-connected device.