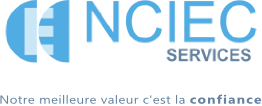 Company Overview
Our activity is the cleaning and maintenance of green spaces for professionals or private customers
NCIEC Services puts at your service qualified landscapers and gardeners who can carry out all types of green space maintenance work.
NCIEC is based in Howald, Luxembourg.
Country:

Luxembourg

Website:

Activity:

Cleaning and facility services

Schedule uses:

Worksite, Staff Management, Leave management.
Our scheduling needs
NCIEC is a competent company both in the field of cleaning and gardening . This duplicity requires good organization. We were having trouble with managing the number of employees to different jobsites and using PlanningPME.
Contributions of PlanningPME in our daily life
We have been using PlanningPME software since 2014 to plan our staff schedules on several fixed and one-off projects. Our clients can be professionals or individuals who use our services.