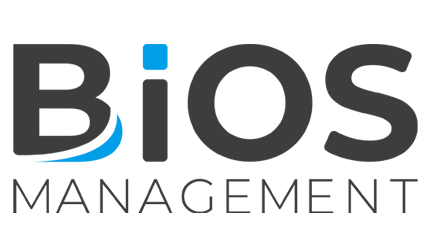 Company Overview
Bios Management has been active since 2004 in the field of consulting, Management and Corporate Organization and Performance Systems and Business Intelligence. It is a dynamic company that operates in different sectors: Manufacturing, Food & Beverage, Services and Utilities. It is composed of more than 80 employees divided in 8 locations and engaged - in multidisciplinary teams - in about 600 annual orders.
Country:

Italy

Website:

Activity:

Management Consulting and Business support system

Schedule uses:

management of vacations and permits; planning of availability at customers and offices; reporting of activities carried out; planning of internal and commercial activities; planning of training; monitoring of the progress of orders; compilation of worksheets; daily time sheets; creation of a single shared digital archive that can be easily interrogated.
Our scheduling needs
Our first needs were to have a planning tool that was easily integrated into our business processes, flexible, and able to take pride of place in the daily management of our activities and resources. Using PlanningPME gave us complete visibility to coordinate our multifunctional, always-on-the-move work teams. In addition, its integration within our business systems has simplified our project management activities, allowing us to cover the process from the creation of a new job to its reporting. In addition, the monitoring of the order allows us to have sensitivity to any deviations, both before, after and during.
Optimized schedule of projects and activities
The overview that PME planning is able to offer us is the first aspect that has made a difference within our planning process, as the ability to customize the events in our schedule based on certain characteristics (FE/BO, Headquarter/SW, Moveable/Forecast) allows us to guide the team over time and adjust allocation and collaboration activities. The simplicity of use the tool allows us to have a planning always updated and easily consultable. Last but not least, the integration of the data on the system has allowed us to optimize the process of management of the order both in budget and final*, thus supporting us in the strategic decisions that pass right from the organization of our activities. * As a Buiness partner of AbleTech, the company that produces the Arxivar software, we have created in collaboration with Fmi consulting, the company that distributes PlanningPME in Italy, a specific integration between Arxivar and PlanningPME, which we use to achieve maximum integration of PlanningPME in our daily operations.