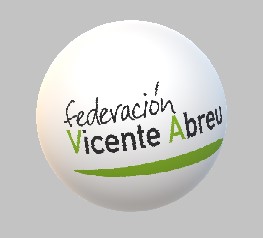 Company Overview
In 1995, the City Council, the Regional Council and the Caja Vital signed a collaboration agreement to build a headquarters for not-for-profit associations working in the social services area covering the Alavés region.
These associations' activities, as well as their content, aims and objectives must have an impact on the social integration of individuals or groups with physical, intellectual or sensory disabilities.
Today, 23 Associations make up the Federation. The Federation's aims are:
to manage the Federation's premises located at the address Calle Pintor Vicente Abreu, 7 - bajo in Vitoria - Gasteiz for them to act as the headquarters of the Associations they make up.
Ensuring social integration and accompany the people concerned as required.
Organising activities for all the associations that make up the Federation. The aim is to raise awareness, educate and inform the society of Vitoria about these groups' existence; advocacy for social, health-related, work and accessibility measures along with recruiting volunteers.
Country:

Spain

Activity:

Not-for-profit association providing care for people suffering from illnesses and their families.

Schedule uses:

room management
Our scheduling needs
The 23 associations making up the Federation regularly carry out activities for their membership and for society in general, for volunteers and for their executive boards. The centre has 8 rooms for shared usage, along with a laptop computer and a projector, for the purpose of being able to monitor the scheduling of these rooms.
Managing room availability and plan their use
The idea behind using PlanningPME is to provide the ability to manage the work spaces and to schedule the use of these spaces to optimise centre utilisation. Each of the associations can use them for their own activities.
PlanningPME can also be used for statistical analysis, to know how many hours have been booked and used per space. It is also used to know if the space requested is already booked or not, as each of the associations has constant access to the scheduling. They can request a room for one day or more.
After having used the programme, we are very pleased with it because it enables us tooptimise existing resource scheduling, although unfortunately it's true that due to the current health crisis, the centre is currently being used much less.