In a nutshell
In this article, we'll explore the essential role of a general building contractor, from renovation work to the effective management of the company itself. We will also look at the use of cutting-edge software specially designed for the construction sector and discuss the importance of optimising the way these companies operate. Our aim is to provide a comprehensive guide to managing, optimising and modernising a general building contractor.
What does a general building contractor do?
The role of a general building contractor is to take charge of building projects, from design to final delivery. The work of this type of company can be highly diversified, covering a wide range of tasks. Here's an overview of the main responsibilities of a general building contractor:
Project planning : A general building contractor generally works closely with architects and engineers to develop a detailed construction plan. This involves drawing up a schedule for the work, determining the materials required and identifying the workers and subcontractors needed for the project.
Construction management : Once the project has been planned, the general building contractor oversees the execution of the work. This involves coordinating the entire construction process, including managing the workforce, supplying materials, keeping to the schedule and guaranteeing the quality of the work.
Specialist work : As part of its responsibilities, a general building contractor can carry out a variety of specialist work, including bricklaying, plumbing, electrical work, floor and wall laying, joinery, and the installation of kitchens and bathrooms.
Subcontractor management : In many cases, a general building contractor will call on subcontractors to carry out certain aspects of the project. In this case, the company is responsible for managing these subcontractors, including negotiating contracts, coordinating work and paying for services.
Compliance with industry standards : A general building contractor must ensure that all construction work is carried out in accordance with industry standards and local building codes. This includes compliance with site safety and energy efficiency regulations.
Cost management : The company is also responsible for managing project costs. This involves preparing cost estimates, negotiating prices with suppliers and subcontractors, and monitoring expenditure to ensure that the project stays within budget.
In short, the work of a general building contractor is complex and requires a combination of management, construction and negotiation skills. It's an essential role in the construction industry, ensuring that building projects are completed efficiently, on time and on budget.
How can I run my construction business efficiently?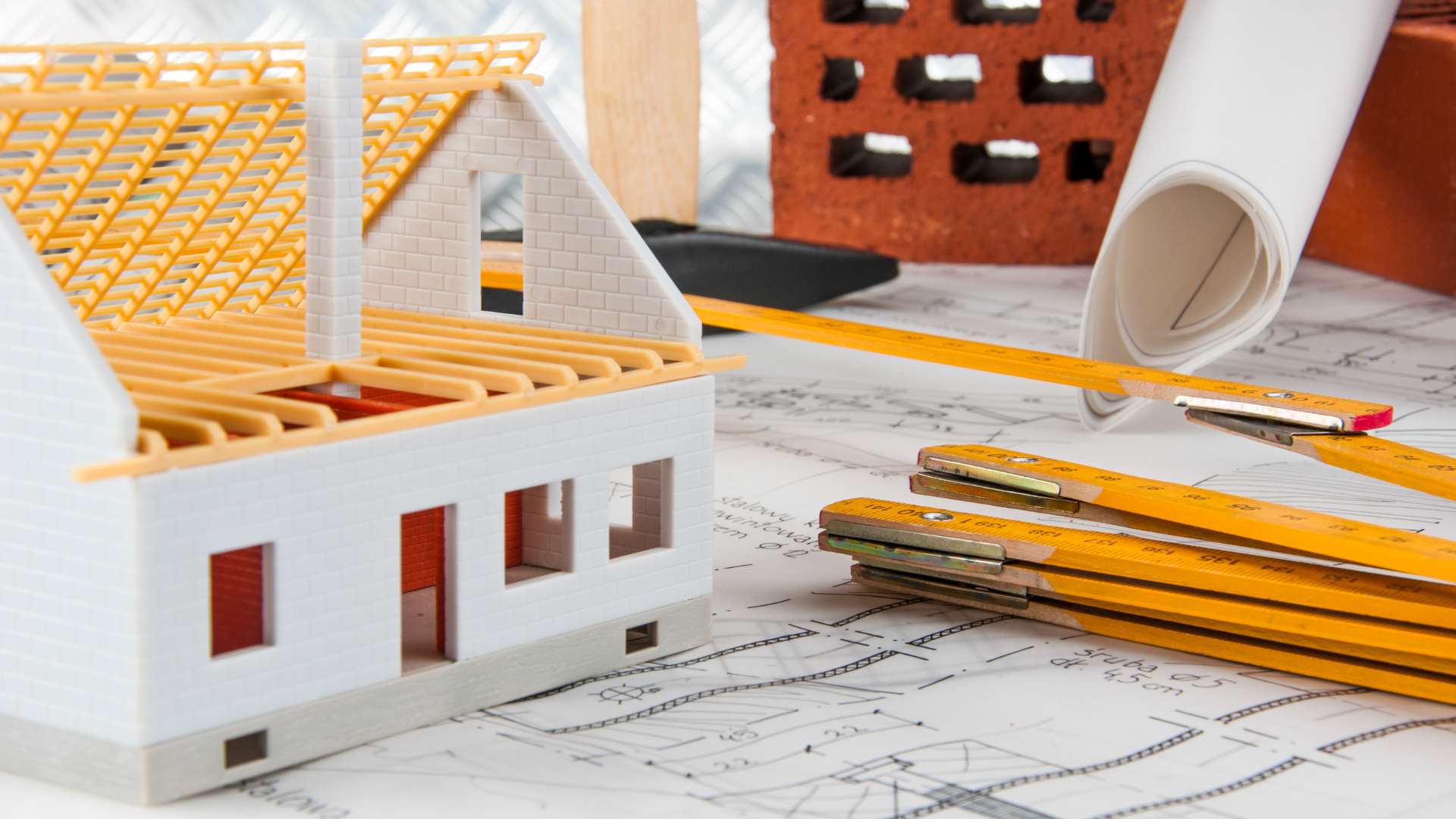 Managing a construction company effectively involves a multitude of factors. Here are some of the main steps to consider:
Develop a solid business plan : This plan should include a market analysis, a marketing and sales strategy, a detailed financial plan and clear short- and long-term objectives. This will help guide your business decisions and prepare your company for growth.
Effective workforce management : Recruiting and managing qualified staff is crucial to the success of your business. Invest in training your team and keep an open channel of communication to ensure good coordination on the site.
Financial management : It is important to keep a close eye on costs, including materials, labour and operational costs. Good financial management includes preparing budgets, monitoring expenditure and optimising costs wherever possible.
Using technology : Using project management software can help you manage schedules, coordinate tasks, track costs and communicate effectively with your team and clients.
Maintaining a high quality of work : Customer satisfaction is essential to the success of your business. Ensure that all work is carried out to the highest standards and that any problems are resolved quickly and efficiently.
Regulatory compliance : Comply with all building industry regulations and local building codes to avoid legal and financial problems.
Marketing and customer relations : Develop a strong marketing strategy to attract new customers and maintain good relationships with existing customers to encourage repeat business and referrals.
Continuous improvement : Take regular stock of your company's performance and look for ways to improve. This could include adopting new technologies, seeking out new market opportunities, or ongoing training for your team.
Running a construction company can be a challenge, but with good planning, solid management and a dedication to quality, you can lead your business to success.
What are the best software packages for construction companies?
There are several software packages on the market that are particularly useful for construction companies. These tools can help you plan and manage work, organise the site, monitor renovation projects and much more. Here are a few that are highly regarded in the industry:
Procore : Procore is a robust construction management software package that offers a range of useful features for construction companies. It can be used for project management, quality and safety, drawing and document sharing. It also helps to coordinate all the parties involved in the project to ensure effective communication.
CoConstruct : CoConstruct is a construction software package specially designed for renovation and house-building contractors. It offers functionalities for project management, coordination of work and finances, and communication with customers.
BuilderTREND : It's a construction project management platform that offers tools for task tracking, document management, cost tracking and much more. This is a particularly suitable solution for renovation work.
AutoCAD : This is computer-aided design (CAD) software that is widely used in the construction industry to create precise, detailed technical drawings.
PlanningPME : PlanningPME is planning software that optimises the management of resources and schedules. It is ideal for managing the schedules of workers on different sites, planning the work to be carried out and monitoring the progress of each project.
QuickBooks for the building industry : QuickBooks is an accounting software package with a version specifically designed for the construction industry. It allows you to manage your company's finances, track project costs and create estimates and invoices.
When used optimally, this software can greatly improve the efficiency and productivity of a building company, enabling more accurate monitoring of work, better organisation of sites and optimal management of renovation projects.
How can you optimise your building company's operations?
Optimising the operation of a general building contractor requires a combination of strategies, ranging from the adoption of operational best practice to the use of modern technology. Here are some of the best ways to improve operational efficiency in the construction sector:
Effective project management :

Project management is essential to ensure that construction and renovation work is completed on time. This involves precise planning, efficient allocation of resources and rigorous coordination of the various project stakeholders.

Use of technology :

Adopting construction management software can help to automate and simplify many aspects of construction operations. This can include planning tasks, monitoring progress, managing costs, communicating with customers and the team, and much more.

Training and skills development :

Investing in ongoing employee training is essential to keep up to date with the latest construction techniques, safety standards and available technologies. This can improve the quality of work, increase efficiency and reduce the accident rate on site.

Effective communication :

Good communication is crucial for coordinating tasks, solving problems and ensuring customer satisfaction. Ensure that clear and effective communication channels are in place between all

team members

, as well as with customers and other stakeholders.

Rigorous financial management :

Careful monitoring of project costs and company finances can help prevent budget overruns and ensure profitability. It can also provide valuable information for future pricing and project management decisions.

Process optimisation :

Regularly review your business processes to identify areas for improvement. This may involve adopting new working methods, improving equipment efficiency, or reorganising team roles and responsibilities.

Compliance with industry standards :

Make sure your company complies with all industry standards and regulations. This can help avoid legal problems, improve site safety and enhance your company's reputation.
By implementing these strategies, you can optimise the operation of your general building contractor and improve productivity, profitability and customer satisfaction.