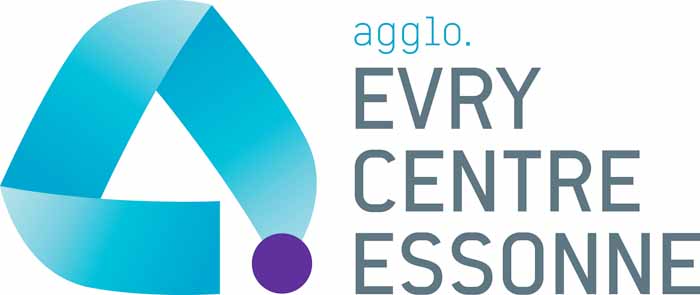 Company Overview
Founded in 2001, the Évry Center Essonne Agglomeration Community (CAECE) is a Public Institution for Intercommunal Cooperation (EPCI). Administered by a Community Council of 57 delegates, it brings together a group of six municipalities on the Essonne territory: Évry, Bondoufle, Courcouronnes, Ris-Orangis, Lisses and Villabé.
Country:

France

Website:

Activity:

Public services

Schedule uses:

Leave management, training schedule, availability planning
Our scheduling needs
Published by the TARGET SKILLS company, PlanningPME software was set up within two entities of the Evry Center Essonne Urban Community (CEACE): at the Robert DESNOS Cultural Center and at the Media Libraries Network. At the Robert DESNOS Cultural Center: PlanningPME was set up in 2007 to manage the occupancy and availability of the two show rooms and four movie theaters within a single schedule.
The software allows to manage the planning of the 40 shows a year on two rooms and the integration of the different tasks related to it: assembly, dismantling... As far as the four movie theaters are concerned, ie 4160 sessions per year, the team of engineers in TARGET SKILLS has taken into account our specific needs by developing an interface in close collaboration with the team of the Cultural Center in order to be able to automatically import the monthly schedules of these sessions into the schedule.
This solution also enables the management of the 25 people involved in the various rooms of the cultural center such as: cashiers , projectionists, technicians and administrative staff. The networking and the right management features in the planning allow a real time connection for 15 agents, a well as reservations and modifications by 6 administrative persons.
Facilitate planning management for all staff
The whole Robert DESNOS Center staff is fully satisfied with the PlanningPME software: user friendly, flexible and ergonomic. Media Libraries network:
PlanningPME is used to manage the monthly schedule of the 65 agents of the network of the eight media libraries composing the CAECE. It meets an expectation of the administrative staff, as it enables leave and training management. It is also used as a management help dashboard for training. The developers of TARGET SKILLS have been very available to design, simulate and adapt the software to the needs of the administrative service of the Media Libraries. To date, three administrative people have the possibility to modify the planning network, but PlanningPME HTML allows the 65 agents to check in real time the monthly schedule and thus follow up on the holidays and training of the teams members. All agents are satisfied with this software that provides assistance in the organization and better access to information while being very ergonomic and easy to use. The head of IT Services and Communications Department of CAECE is very satisfied with the feedback of users about the PlanningPME software and appreciates the skills and responsiveness of the TARGET SKILLS teams.