In a nutshell
This article explores the world of Navision and Dynamics 365, focusing on Microsoft Dynamics 365 Business Central. It analyses the types of businesses that use Navision, how to choose between an On-Premise and Cloud installation, the products that integrate with Dynamics 365, and why choose Microsoft Dynamics 365 Business Central.
What is Navision?
Navision is the original name of an enterprise resource planning (ERP) software package developed by the Danish company Navision Software A/S. It has been designed to help small and medium-sized enterprises (SMEs) automate and manage various business processes such as accounting, stock management, order management and much more. Following Microsoft's acquisition of Navision Software A/S in 2002, Navision was renamed Microsoft Dynamics NAV. The aim of this software is to provide a complete solution for automating and integrating a multitude of business functions, enabling companies to become more efficient and make data-driven decisions.
What is Dynamics 365?
Dynamics 365 is a suite of business solutions developed by Microsoft, combining ERP (Enterprise Resource Planning) and CRM (Customer Relationship Management) applications in an integrated cloud-based system. It is designed to unify different business processes and help companies of all sizes to operate more efficiently and deliver better customer experiences. Dynamics 365 is a powerful and flexible platform that unifies various business processes under a single umbrella. It is suitable for a range of industries and business sizes, from SMEs to large organisations, and can be a catalyst for digital transformation and innovation in the modern enterprise.
What types of company use Navision?
Navision, now known as Microsoft Dynamics NAV, is used primarily by small and medium-sized enterprises (SMEs). Its flexibility and ability to be customised make it a popular choice for a variety of sectors:
Fabrication : Navision offers tools for managing production, planning, inventory and the supply chain, making it suitable for manufacturing companies.
Distribution : Distributors can use Navision to manage their stocks, orders and logistics.
Retail sales : With its point-of-sale and inventory management functions, Navision is a useful tool for retailers.
Services : Service companies may also find Navision useful for managing projects, time and billing.
Other specialised industries : Navision can also be tailored to specific sectors such as construction, healthcare, education and more.
Navision's flexibility in adapting to the specific needs of different industries and its range of functionalities for financial management, supply chain, customer management, etc., make it attractive to a wide variety of SMEs in different fields.
What products does Dynamics 365 integrate with?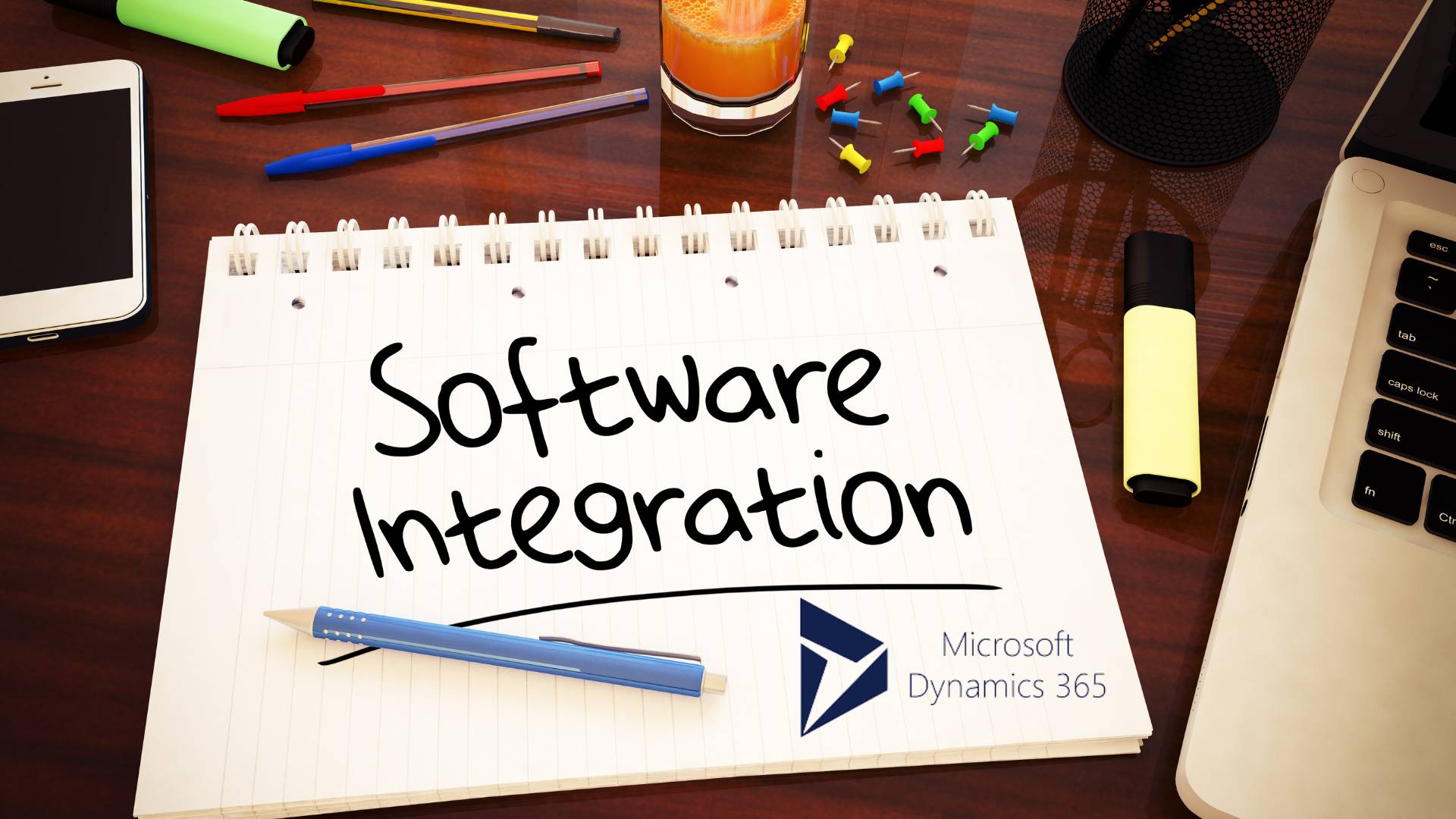 Dynamics 365 is designed to integrate easily with a wide variety of products, particularly those in the Microsoft ecosystem. Here is a list of some of the key products with which Dynamics 365 can be integrated:
Office 365 : Integration with applications such as Outlook, Excel and Word for a consistent user experience and increased productivity.
Power BI : For advanced analysis and data visualisation, Dynamics 365 integrates with Power BI, enabling real-time reporting and dashboards.
SharePoint : Used for content management and collaboration, SharePoint integrates with Dynamics 365 for efficient document management.
Azure : Dynamics 365 can integrate with Azure services for advanced cloud functionalities, including artificial intelligence, the Internet of Things (IoT), etc.
PlanningPME : For better coordination between departments and efficient planning, Dynamics 365 can be integrated with planning tools such as PlanningPME.
Other CRM and ERP applications : Dynamics 365 offers connectors for integration with other CRM and ERP systems, making it easy to exchange data between different systems.
Third-party solutions : Thanks to its open and flexible architecture, Dynamics 365 can also be integrated with a multitude of third-party industry- or function-specific solutions, thanks to APIs and connectors available on the market.
Integration with these and other products enables Dynamics 365 to become a central part of the company's technology ecosystem, linking various functions and departments and facilitating a unified view of the business. This means better decision-making, greater efficiency and an improved user experience.
Why choose Microsoft Dynamics 365 Business Central?
Microsoft Dynamics 365 Business Central is a complete cloud ERP solution that offers a host of benefits for small and medium-sized enterprises (SMEs) looking for growth and efficiency. Here's why choosing this platform can be a wise decision:
Solution completeness : Business Central offers a comprehensive range of functions covering finance, sales, customer service, operations and more, all in one place.
Integration with other Microsoft products : As previously mentioned, Business Central integrates seamlessly with tools such as Office 365, Power BI, SharePoint, and PlanningPME, delivering a consistent user experience.
Ease of use : Designed with an intuitive user interface, Business Central is easy to use and requires less training for employees.
Scalability : The solution can be easily adapted to meet the changing needs of a growing business, allowing functionality or users to be added as requirements evolve.
Cloud accessibility : As a cloud solution, it offers the possibility of working from anywhere with an Internet connection, encouraging remote working and collaboration.
Customisations and Extensions : Business Central allows customisation and offers a marketplace of extensions to add functionality specific to the industry or to the unique needs of the business.
Safety and Compliance : Managed by Microsoft, security and compliance are maintained to a high standard, with regular updates to ensure data protection.
Business Intelligence and Analysis : With integrated data analysis tools, Business Central helps you make decisions based on real-time data.
Cost : With a subscription model, the initial cost is lower than with an On-Premise solution, and upgrades are included in the subscription.
Support and Community : As a Microsoft product, Business Central benefits from a vast network of partners, consultants and an active online community for support and assistance.
In short, Microsoft Dynamics 365 Business Central offers a comprehensive, flexible and integrated solution that can be a strategic choice for SMEs looking to modernise their systems and promote sustainable growth.
How do you choose between On-Premise and Cloud?
The choice between an On-Premise and Cloud solution depends on many factors specific to the company and its needs. Here's a comparison of the two options to help you make an informed decision:
On Premise
Control : You have total control over your data and infrastructure.
Security : You are responsible for safety and compliance.
Initial cost : Significant investment in hardware and software.
Maintenance : Ongoing management and maintenance required.
Customisation : Greater flexibility in customisation and integration.
Cloud
Accessibility : Remote access via the Internet, enabling remote working.
Updating and maintenance : Updates and maintenance managed by the supplier.
Cost : Subscription model, generally less initial investment.
Security : Security and compliance managed by the supplier, but dependent on their competence.
Scalability : Easy to adapt to changing business needs.
How do I choose between On Premise and Cloud Dynamics 365?
Analysing the company's needs :

Consider specific needs in terms of functionality, customisation, security and compliance.

Assessing the total cost of ownership (TCO) :

Include not only initial costs but also long-term costs such as maintenance, upgrades, etc.

Consider internal resources :

Do you have the team needed to manage an On-Premise solution?

Assessing accessibility and mobility needs :

If remote working or mobile access is crucial, the Cloud may be more suitable.

Examine compliance and safety requirements :

Depending on your industry, regulations may influence your choice.
In short, the choice between On-Premise and Cloud depends on a detailed assessment of your company's needs, costs, resources and objectives. It can be beneficial to work with an experienced consultant or supplier to guide you through this important choice.
In an ever-changing business world, tools and solutions that support and stimulate growth and efficiency are essential. Navision and Dynamics 365 represent two generations of ERP and CRM solutions that have proven their value across diverse industries and business sizes. Choosing between On-Premise and Cloud options, understanding the possible integrations, particularly with tools such as PlanningPME, and knowing the specific benefits of Microsoft Dynamics 365 Business Central, are all crucial to making an informed decision. This guide has sought to shed light on these aspects, offering an overview that can guide businesses on their digital transformation journey. Ultimately, investing in these technologies isn't just about buying a product; it's about partnering with a platform that can adapt, evolve and innovate in line with your company's unique needs and ambitions. Choosing the right solution can be the catalyst that propels your business to new heights of success and efficiency.