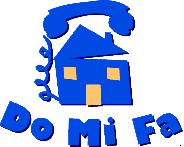 Company Overview
Domifa Alsace is a home care service delivery company founded in 1998. It offers individuals cleaning, ironing, childcare, assistance to the elderly. Its area of activity extends over Alsace and Franche-Comté is 5 departments of the east of FRANCE. It also works for large national assistance platforms such as Mondial Assistance, Inter Mutuelles Assistance, Mutuaide Assistance, Garantie Assistance, for the benefit of their members for domestic help services granted after hospitalization. Nearly 200 family carers intervene every day in private homes.
Country:

France

Website:

Activity:

Home help

Schedule uses:

leave management, schedule management, intervention planning, staff planning
Our scheduling needs
Until 2007, family helper scheduling management was done on Excel Spreadsheets. In 2007, with the explosion of personal services thanks to the Borloo law in France, it becomes impossible to continue with this system. We needed to be able to respond to requests within 4 hours and set up intervention schedules during the day.
Increase your responsiveness by optimizing the schedules of family helpers
The family helpers of the company, who work in multi-employers, regularly inform us of their available niches.
3 administrative employees are assigned to the planning cell. They manage the schedules of all the family helpers. They draw up the intervention plans for each new mission and send them to each family assistant.
1 administrative employee in the Personnel Department manages all new family helpers unavailability so that staff in the cell planning can have always up-to-date schedules.
1 administrative assistant at the reception desk deals with any last-minute changes so as not to burden the work of the Planning Unit.
1 license is then installed on the position of the Direction in order to be able to follow in instantaneous the activity of the company and the remaining availabilities.