Why opting for a planning and scheduling software?
Are you looking for a visual planning software to have a good overview of your work orders, resources and projects? Then, PlanningPME is the right planning solution for you. Indeed, via triggers, it is possible to synchronise work orders, resources, projects and customers one way or two ways direction. Fully customisable, PlanningPME allows to integrate even specific data from your Microsoft Dynamics Navision.
The planning integrated to your ERP is not flexible and does not allow easy work orders scheduling? PlanningPME can help you optimise your projects schedule and work orders assigning them to the right employee at the right time. With color coding and filtering by department, our planning tool PlanningPME will give you straight forward a good idea of the workload of your resources. With copy/paste, drag and drop and check for resources availability, create your work schedule rapidly and avoid scheduling mistakes.
How is the integration with the ERP Navision working?
Synchronise resources, customers and projects
PlanningPME can run on a SQL server database. Resources, customers and projects information can be synchronised via triggers or scripts. As it is possible to create additional fields in PlanningPME software, any specific information can be sent to the scheduler.
Synchronise work orders and allocate jobs to resources
Navision is always the master data. Indeed, work orders are first created within the ERP and then sent to PlanningPME on a "To plan" resource type listing all jobs to be allocated. The planners then drag and drop tasks to the right available and skilled resource on the planning board. Via triggers, the information is then updated back to NAV ERP and you can close the order. Triggers can be adapted to your needs depending on your expectations.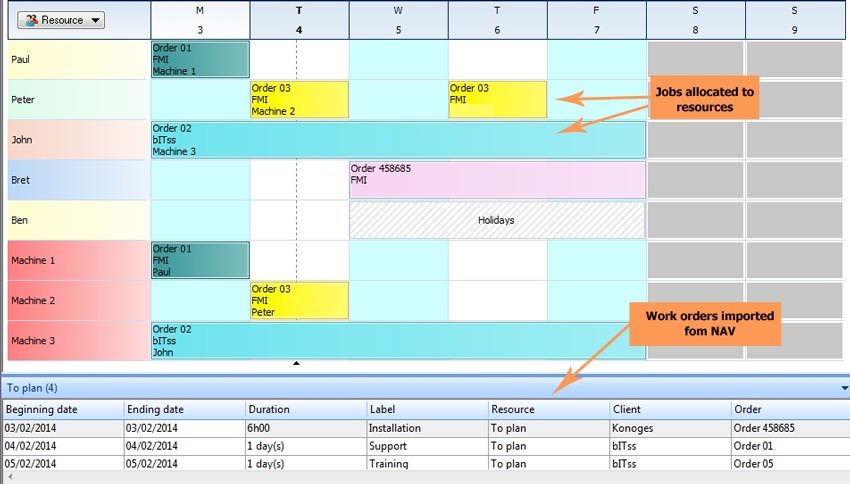 Some printscreens
You will find below some printscreens that show the integration between PlanningPME and Navision.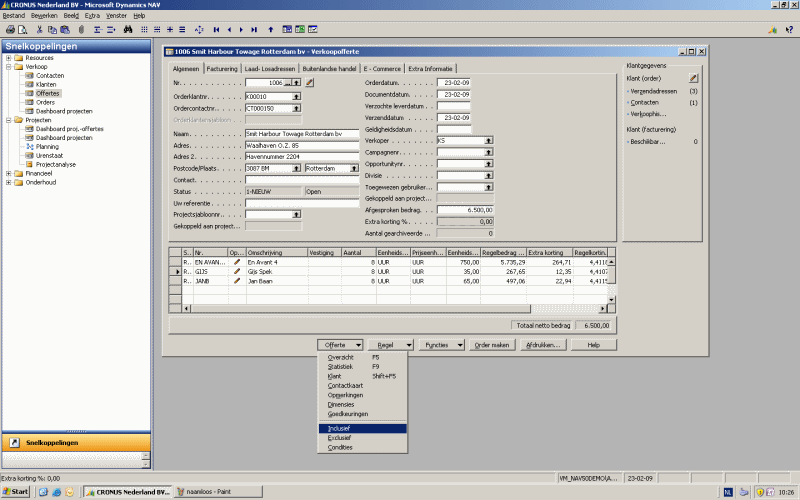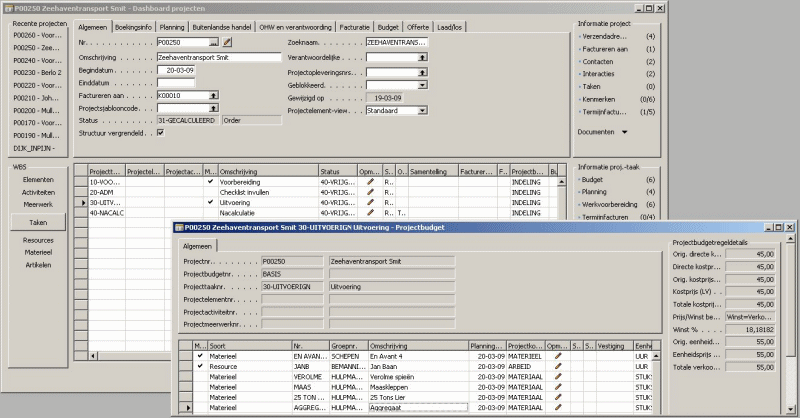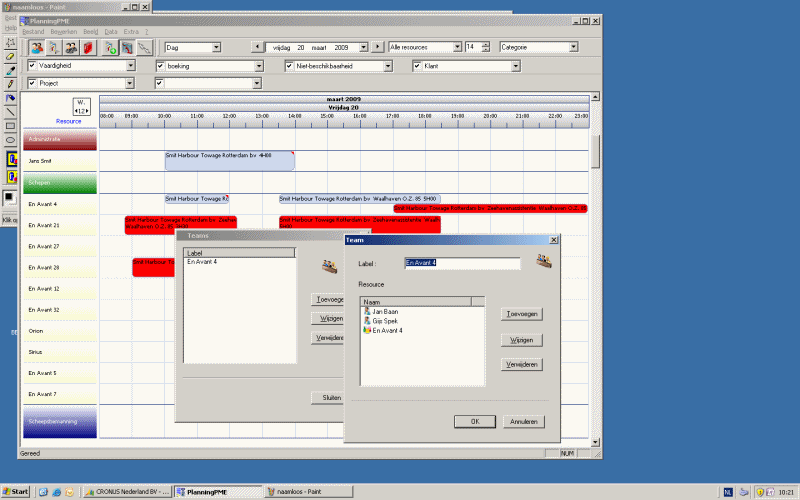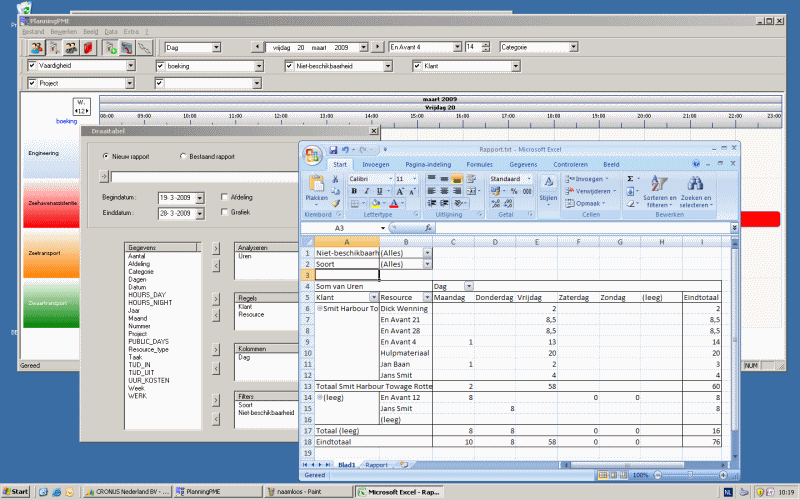 Advantages of the integration with the planning software PlanningPME
Filter resources by department to display one specific group of human or material resources
Allocate jobs to one or several resources
Change the status
Report hours on projects, customers and resources and optimise workload
Contact
Need to be advised, to get a quote or to know more about possible integrations with the tools you use in your company?
We are at your disposal for all your questions.