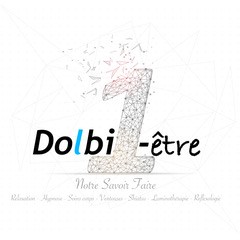 Company Overview
Since 2000, Dolbi has been supporting business leaders in their quest to improve health & safety management. We offer training services for SST, PRAP, CSE, Fire, Forklift, Electrical Accreditation trainers, as well as the tools (virtual reality headsets, teaching tools...) which make it possible for companies to be completely autonomous with respect to training bodies and control services.
With a presence across all of France, we aim at businesses' and organisations' HR and Training Managers, to innovative trainers, specialised in health & safety security as well as employees wishing to acquire Health & Safety qualifications, grow and be recognised in their companies and generally to anyone wishing to further their training.
Country:

France

Website:

Activity:

Health & Safety at work training and physical and mental well-being. Self-care (physical and mental)

Schedule uses:

Training, room availability, trainer availability, leave and holiday plans, patient meetings.
Our scheduling needs
We have to organise the internal trainers' and subcontractors' schedules and communicate to each of them the clients' locations, terms and requests. At the same time, we plan trainers' training sessions in Inter companies which customers enrol onto, and for which we must then organise rooms. We had to find a tool which was both simple to use but also complex enough to meet our needs.
Easily distribute the planning tool to your employees
We use PlanningPME on several cloud connected sites, which makes it possible in real time, wherever we are, to consult and change the planning tool and transmit this information to the trainers. The ease of setup and use saves us an incredible amount of time on a daily basis.