Agenda calendar view
Manage your appointments in an efficient way thanks to an improved visualisation of your co-workers calendar. Save time looking easily for events or accessing the different planning of your colleagues.
Daily schedule
At a glance, display the daily agenda of your employees and check for their availability.
Day after day, optimise the workload in your office thanks to a clear overview of the jobs to complete.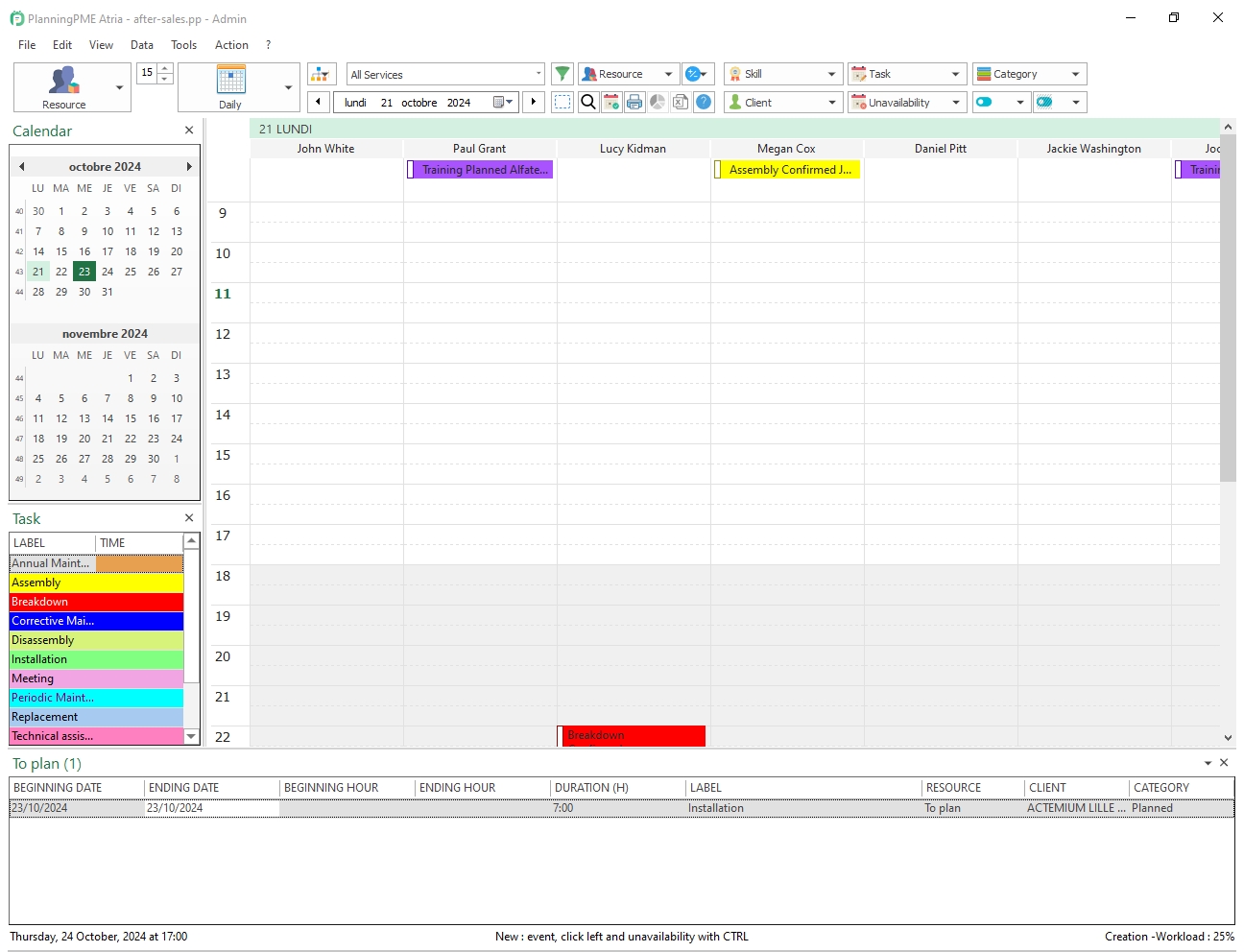 Weekly schedule
Display the weekly schedule of each employee and assign jobs.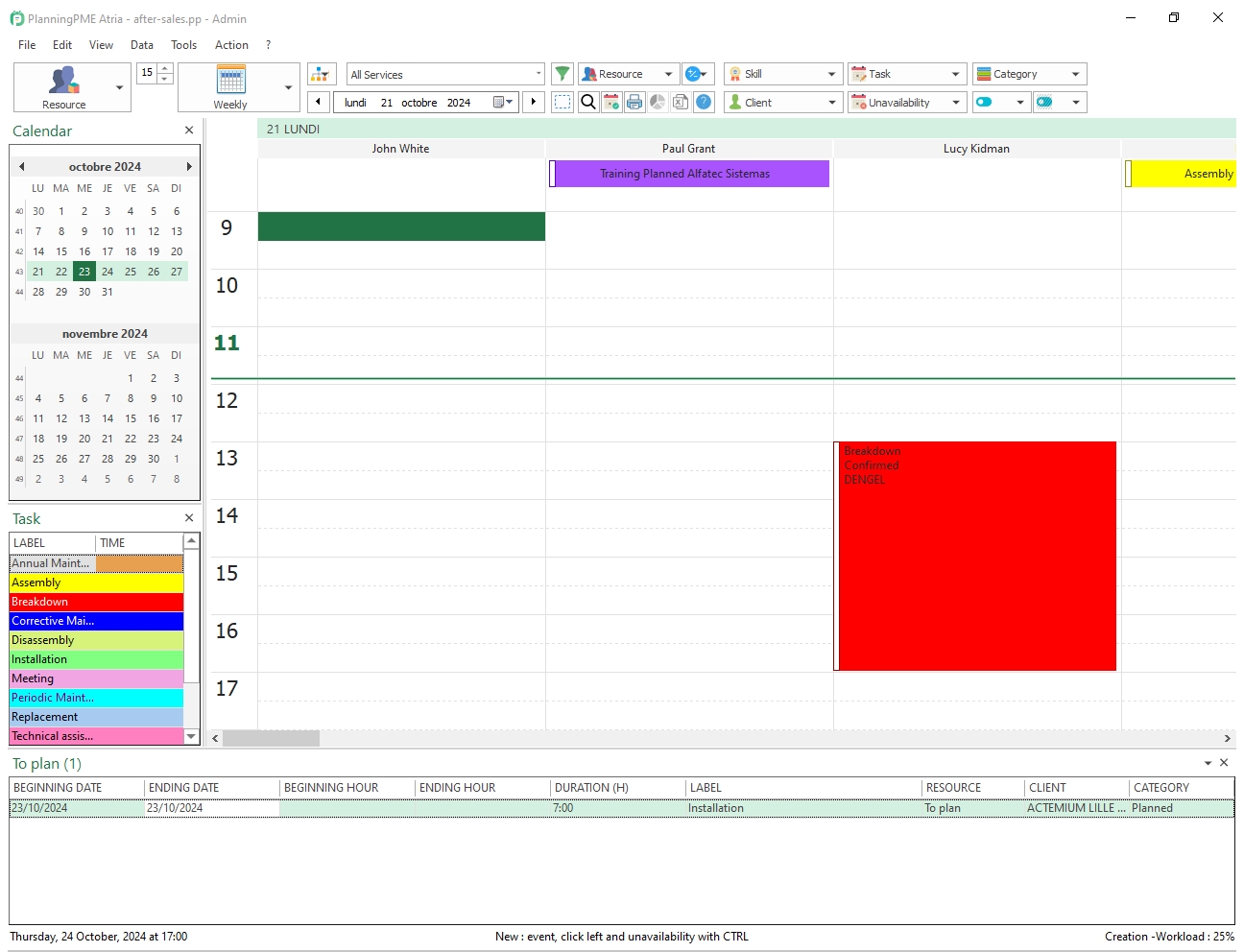 Monthly schedule
You can also display the monthly planning for your resources and check their activity.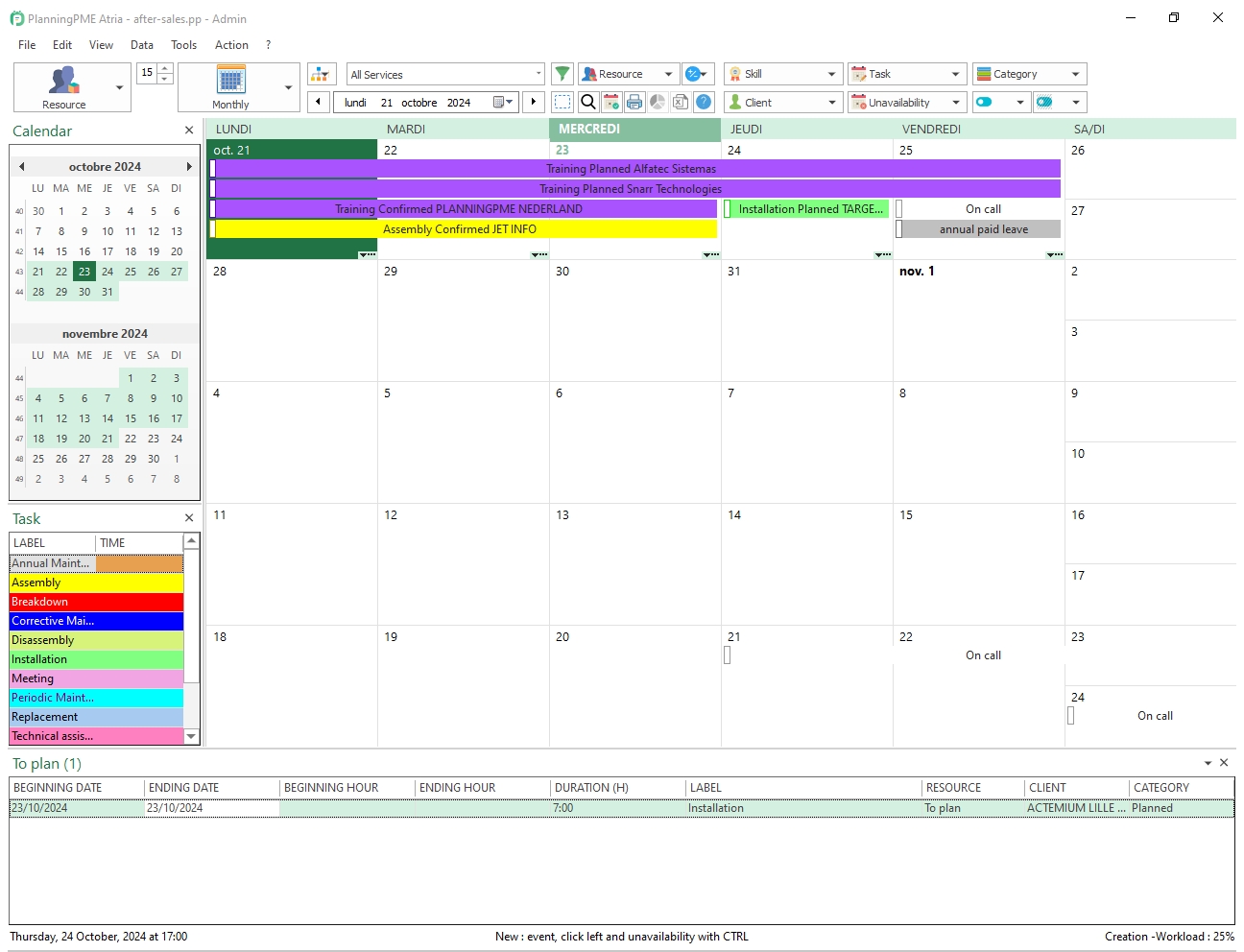 Selection of the resources displayed on the screen
Do you want to compare the planning of several resources in order to schedule an appointment? Now, with the filter "Resources", you can filter and display specific resources: improve your tasks planification!
Access via a login and a password
You can now give the permission to one user to have access to his planning only. While opening PlanningPME, only the resource you give them permission to see will be displayed.