Introduction
From now on you can customise the colors and style of every item displayed in the task according to your preferences of use. In this example, clients are shown in red and the categories take on the color you have set in the "Data" menu. Discover this new handy feature in video:
How to set up colors and style for your schedule?
Go to the View -> Description -> Task menu. With a right click, you can customise the style and color of each item. You can check the changes from the overview available in this window. If you are satisfied, press "Apply" to save your changes.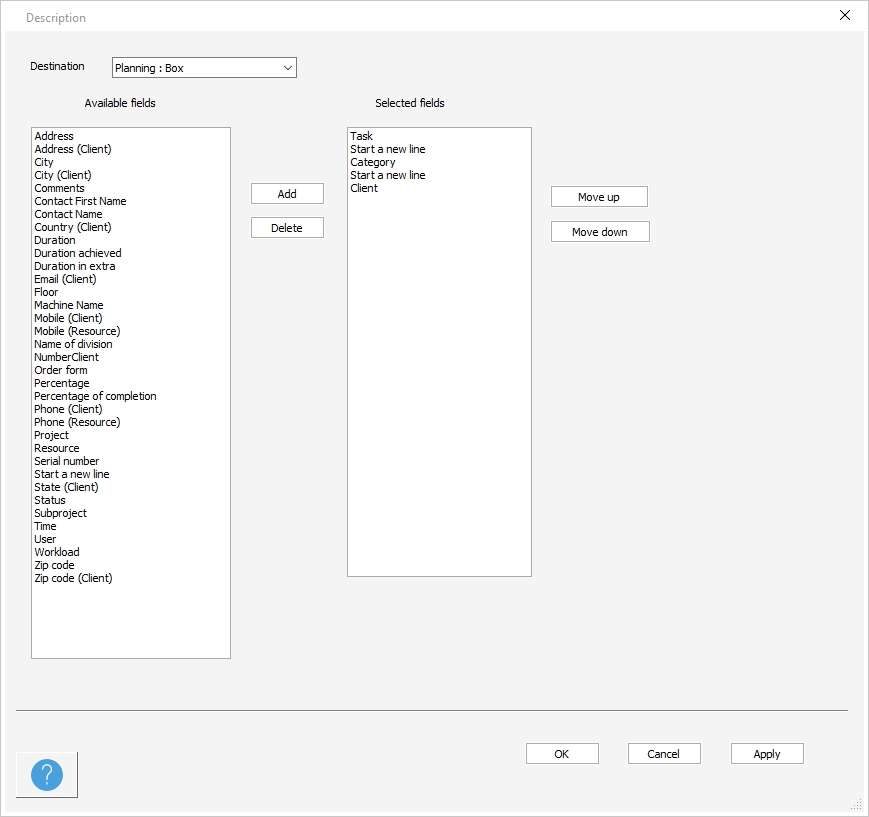 Concrete examples of uses to optimise your planning!
Previously, you had to choose the color of the task based on a single criterion (task, client, or project schedules) which limited the use of color. From now on the color of each item (resource, client, project, category, task, schedules) can be highlighted on the schedule and grants you many possibilities.
You can choose the color of the rectangle based on the task label, while even defining colors for the client according to various criteria such as:
- The nature of the customer: company or individual.
- A geographical area: so you can optimise your route planning sending your mobile employees on accurate geographical areas.
- The type of contract: according to the level of contract subscribed (or not) by your customers, the delay or the service proceeded may differ.
- For Franchise: to visually identify on the planning the group it belongs to and if necessary the paying establishment in charge.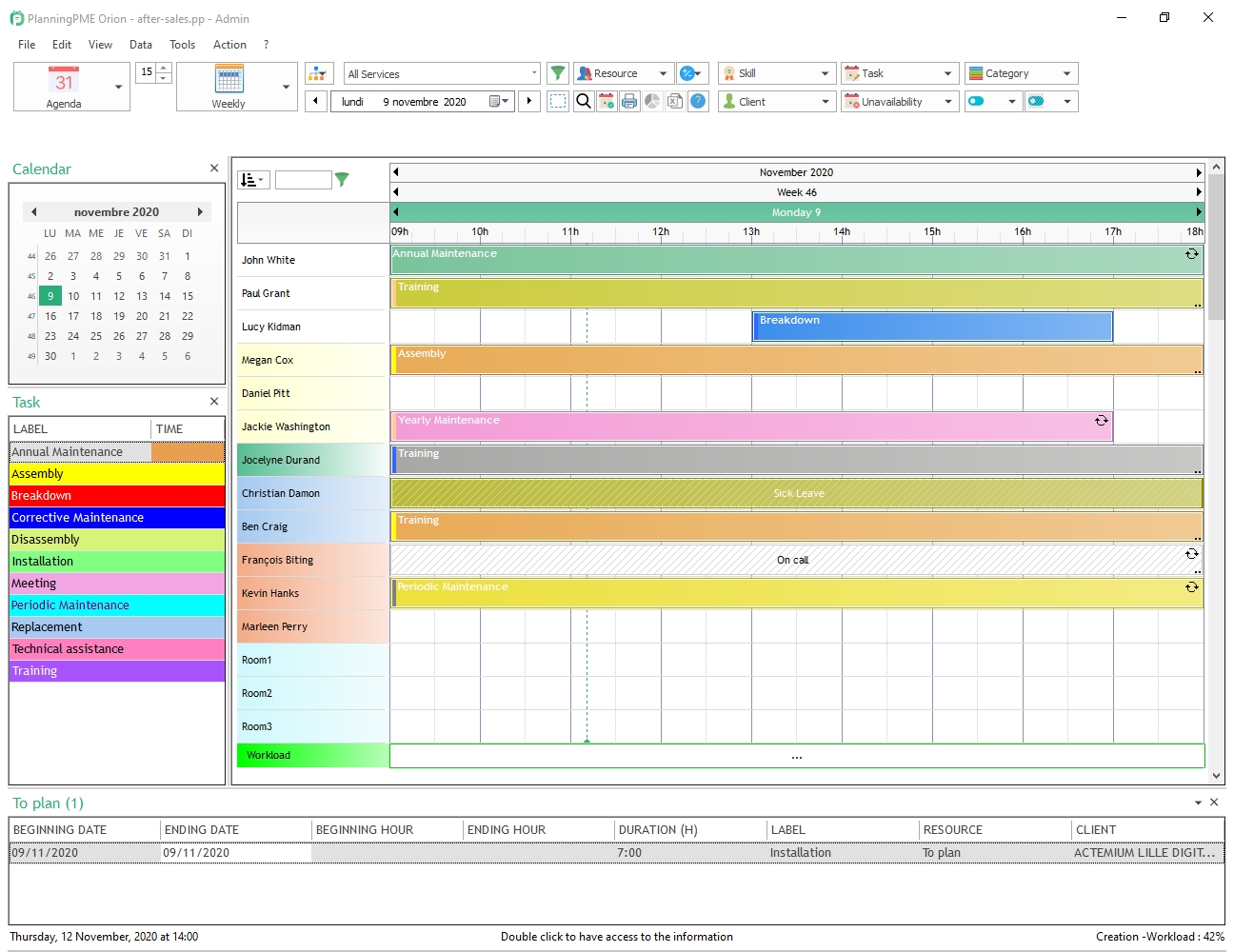 You can also choose to display the color of each resource to ensure, for example, that a team leader (here in blue) is indeed participating in the intervention: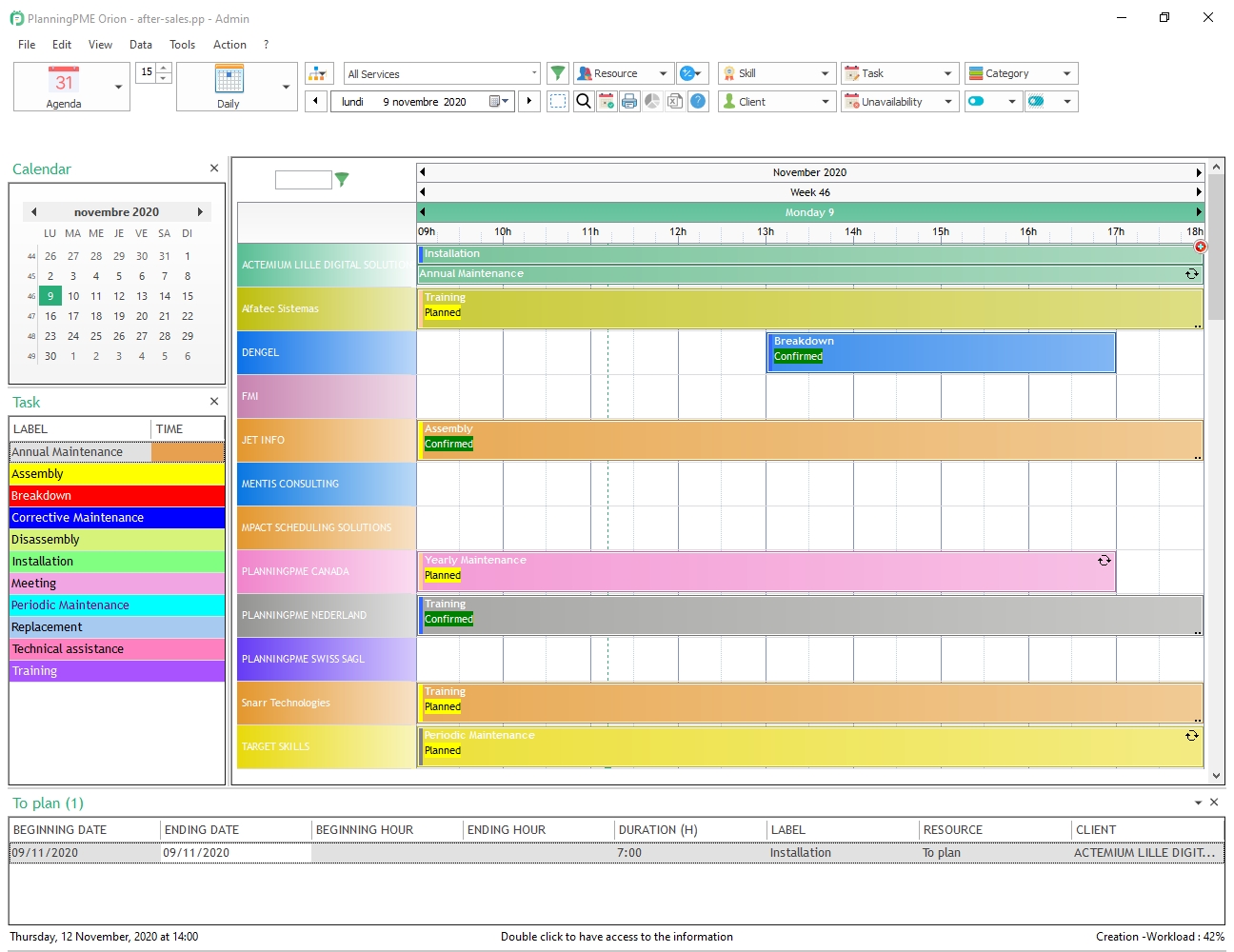 It is also interesting to display the color of the category to highlight information such as:
- The status: planned, ongoing, finished.
- The priority: Normal or Urgent.
- If the service is included, or not, thus resulting in a charge.
- If payment is to be received at the end of the service or not.

Finally, the project based color will allow you to:
- Check immediately if the project is short, medium or long term duration.
- Estimate the cost of the project.

List View
The list view also takes colors into account, based on the choices made in the "Tools" / "Options" menu, "View" tab.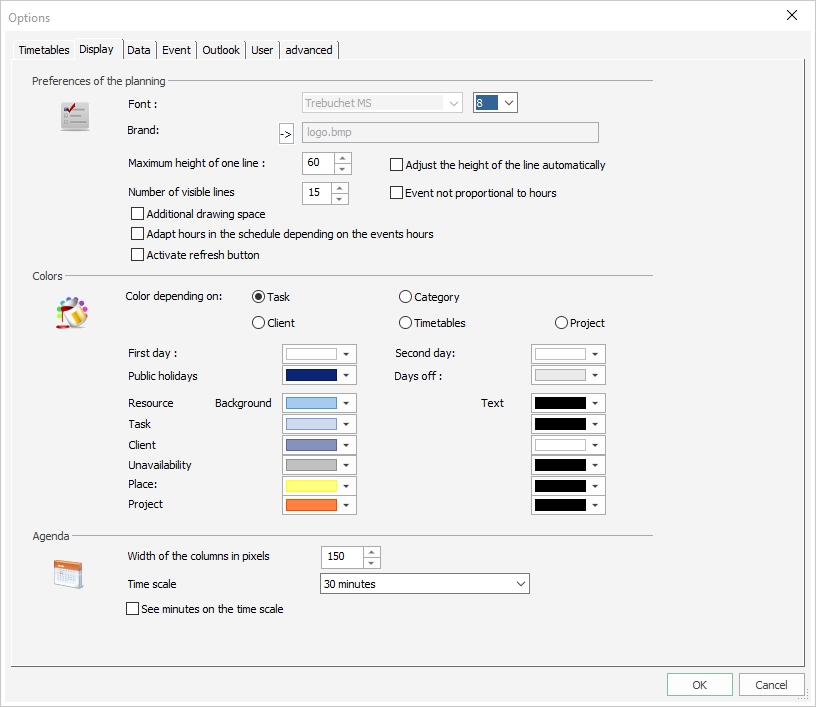 The column will display the color of the item:
1/ Depending on the category: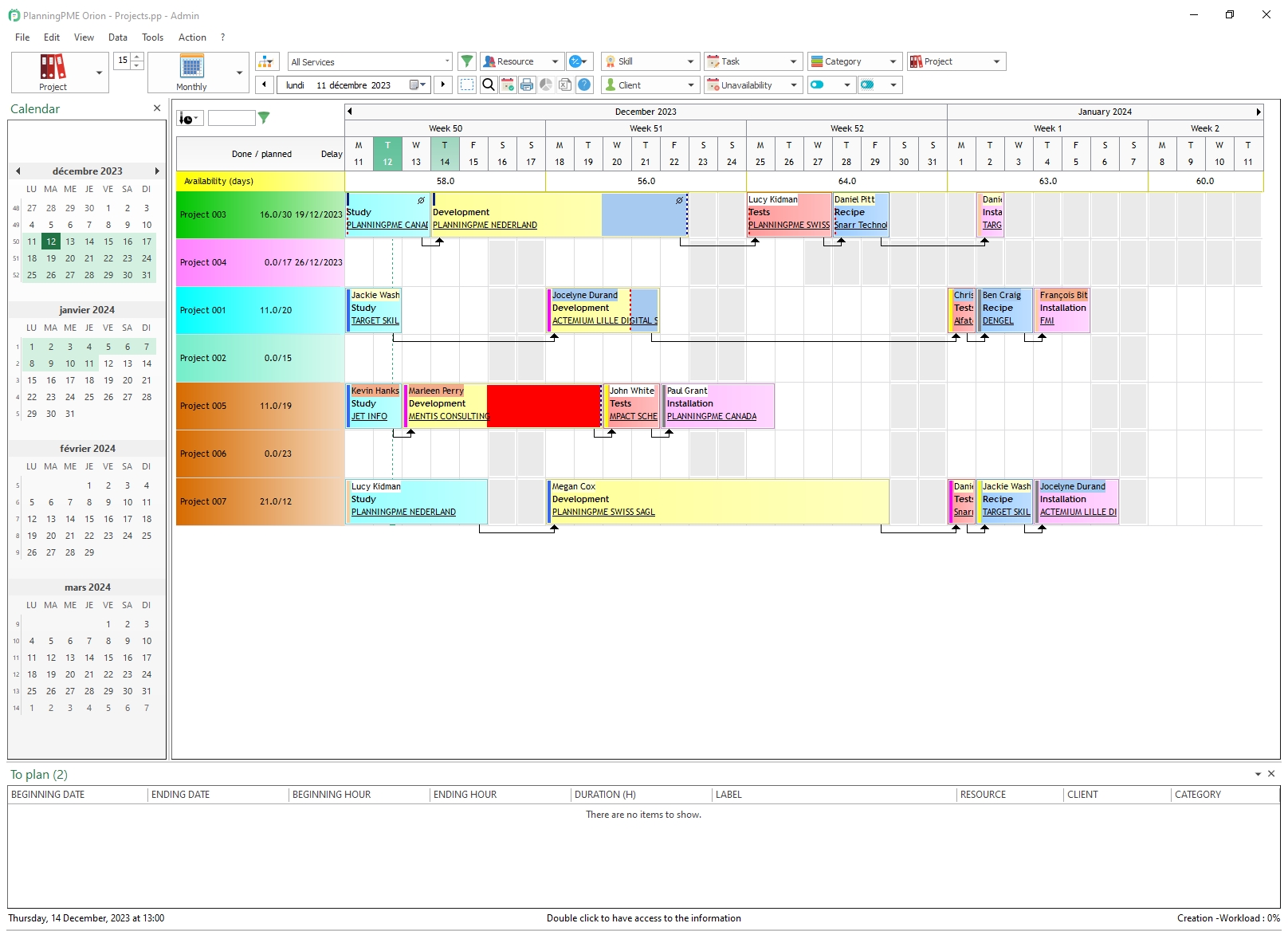 2/ on the task label: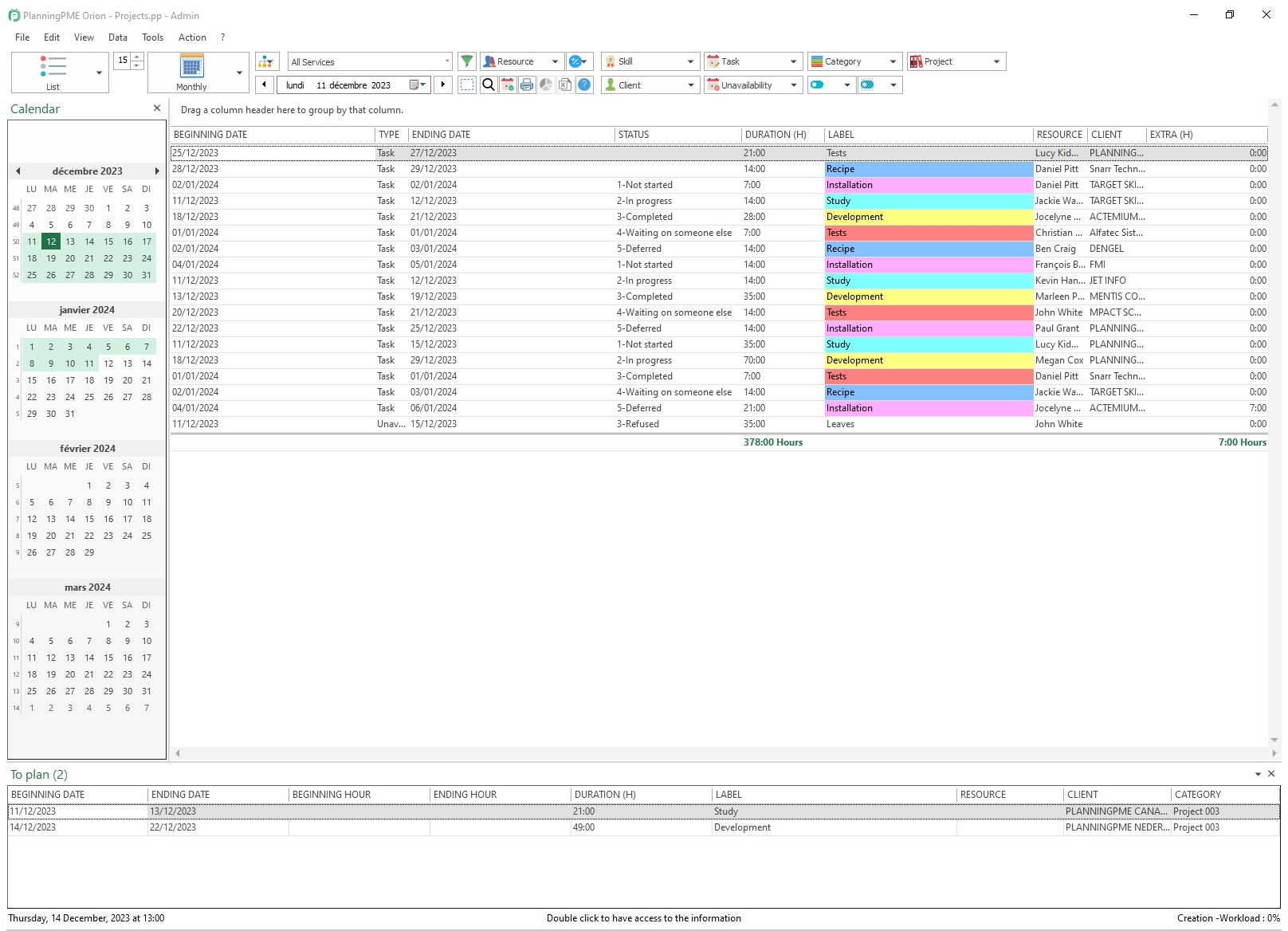 3/ on the client: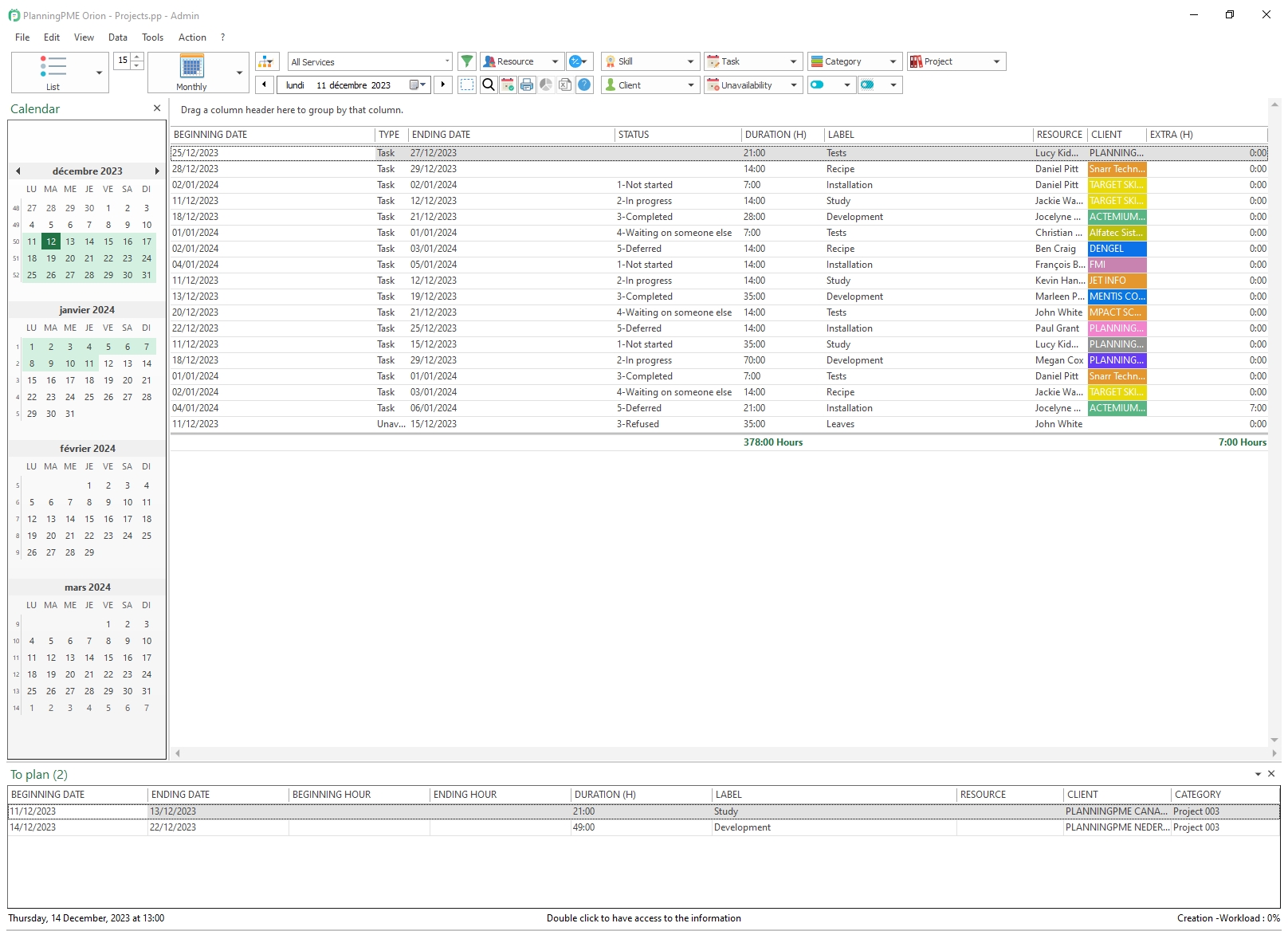 4/ on the project: