Your planning is accessible from all your devices!
Whether you're in the office, in transportation, or home, our online planning application follows you everywhere. Mac, Windows, Android, and iOS compatible, it facilitates creating a telecommuting schedule.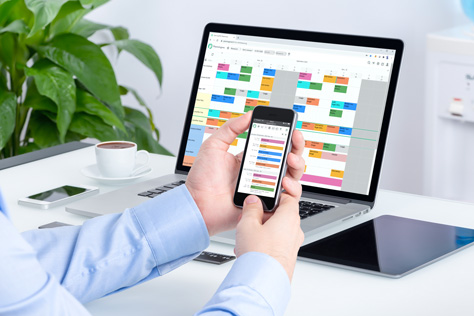 Need to ease your day-to-day work? Chose the essential app that lets you access the events list anytime from your smartphone or tablet.