Creating Excel reports
A powerful function in PlanningPME is the possibility for simple creation and updating of Excel reports. All information concerning resources, clients, projects, tasks and unavailabilities can be exported to Excel in the form of precise, accurate and regular reports.
Overall view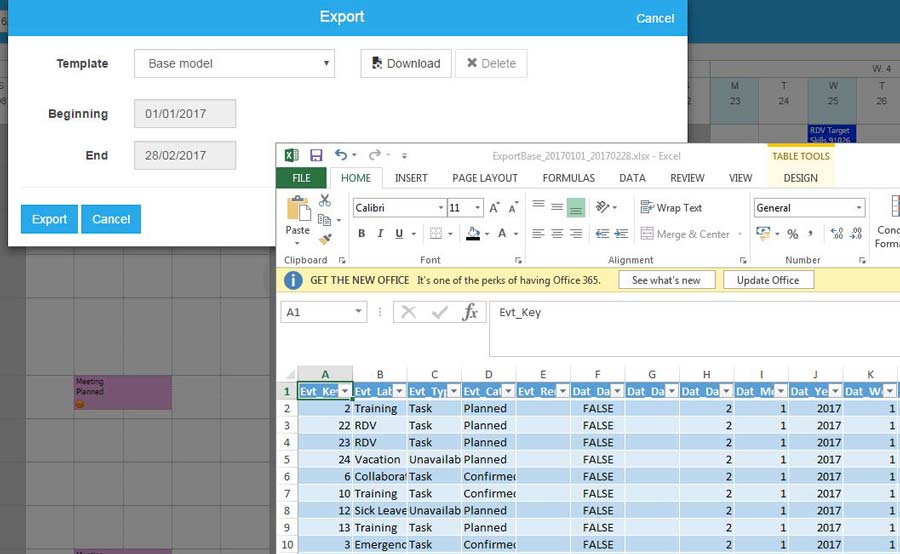 Creating a new report
From the menu Tools > Export, you are able to create all types of report using the data contained in your planning system.
A basic template is available for generating your first simple reports. Choose the template, the start and end dates and click on "Export" to create your Excel reports.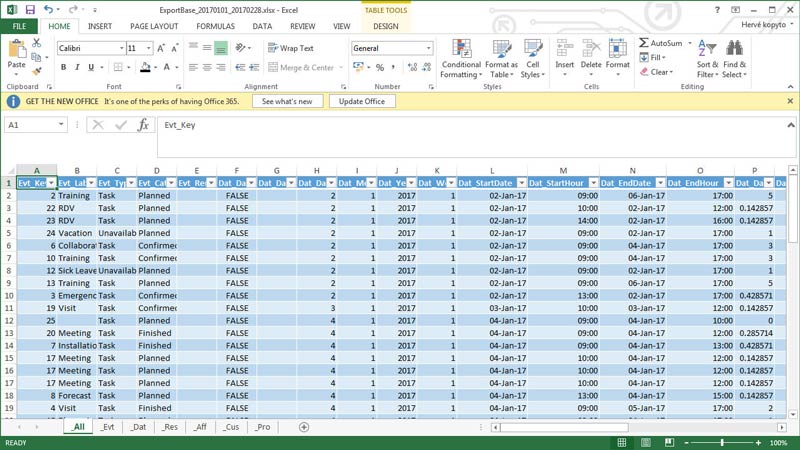 The data can then be used and processed using other software. You may also format your reports using Excel's pivot tables which can then serve as templates. See the following chapter.
Creating templates and updating reports
Template: List of all the report templates. Choose "Add" when in "Template" to add a new template.
Label: Give the template a name
Allocation::
-> By day: one line in the Excel report will represent one day even if the event spans more than one day. For example, an event lasting 3 days will appear on 3 lines in the Excel report if this box is ticked.
-> By department: Tick this box if you wish to have reports by department. If your resources belong to several departments, the same event will appear in the report as many times as there are departments.
Document: Select the Excel document
Click on the "Save" button to record this template in your list